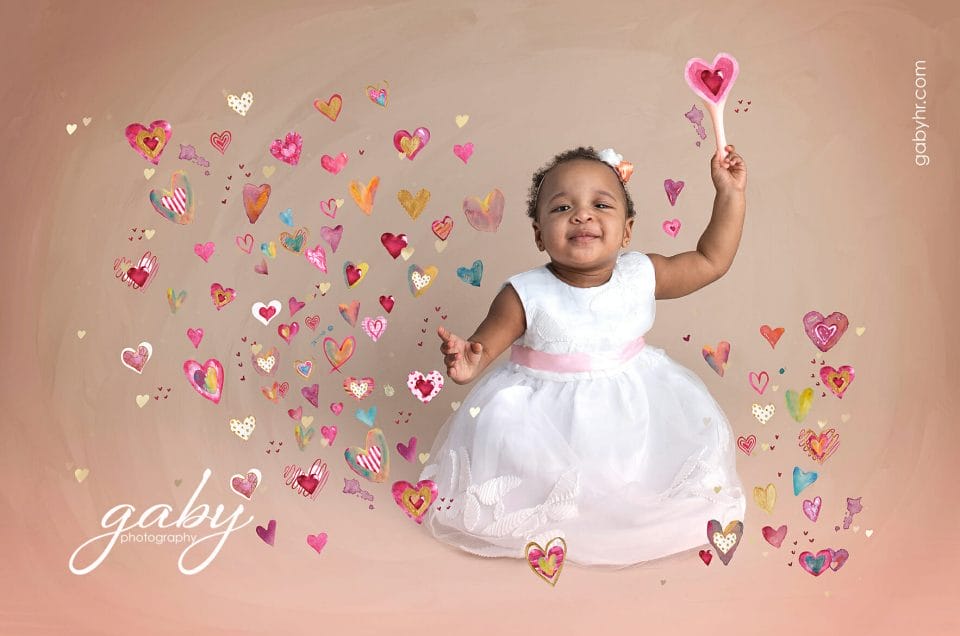 Who is your Valentine?
Valentine's Day is a celebration of romance that has existed for many centuries and continues in popularity today. I love the tradition of sending a card and beautiful red roses to that special person in our life, the pink candy hearts and of course lots of chocolate!
However, there is more to Valentine's Day than chocolate or flowers. It's about love and is an opportunity to create magical experiences with the people who mean so much to us; for example our husbands or wives, boyfriends or girlfriends, our parents and our children.
My family are my world!  They are my rock and I cherish our times as a family – both on Valentine's Day and all year round…
I know all of us like to share wonderful moments surrounded by our loved ones. That's why a photo session is perfect; it brings together young and old, Moms and Dads, siblings and newborns. One day and an opportunity to create fantastic memories that will live with us forever.
Happiness also comes from within, don't you think? It's important that we love ourselves too… So why not let Gaby Photography create powerful images of yourself to help you achieve more success – after all, we all need a better headshot! It's a great way to showcase how you want to be addressed.
If you wish to find out more about our photo sessions to celebrate a pregnancy, newborn, a cake smash or a corporate headshot, please get in touch.
As individuals and with our families – let's make 2020 the best year ever!
Gaby photography is an expert photographer specialising in Maternity, Newborns, Babies, Family and portrait headshots.
 AL Reem Island, Sky Tower, Abu Dhabi-UAE, P.O. BOX 5101044
 Contact:
 0562228303
hello@gabyhr.com
https://www.gabyhr.com
#professionalphotographers #printphotography #corporatephotography #headshots #maternityphotos #familyphotos #valentines
---